Twitter's new rules: no more bots or automations!
This is extremely important, because most of the guides, courses, tutorials and all other materials about how to grow on Twitter might not be valid anymore, in fact they could be causing you a terrible damage like being banned from Twitter!
Very important news you need to know if you care about Twitter. Essentially if you use a third party tools or a scheduler (examples Meet Edgar, Post Planner, Socialoomph, etc.) or any service that recycles evergreen content in other words recirculating the same content over time. Also if you have applets with IFTTT where you send automatics DMs, autoretweet, welcome tweet, mentions of any kind, or any other automated system like adding people to a list when they tweet a hashtags, you have to stop doing any of them.
Any sort of automated engagement has always been horrible, anyway.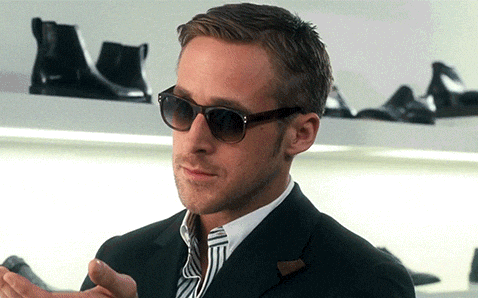 There's nothing wrong with keep using the same link several times all the time, but the wordy of your Tweet is what's needs to be crafted individually, and not being repeated over and over in a recycle system, the same exact tweet with the same blurb and image.
Also because of Twitter's new rules, you can't share to multiple Twitter accounts from one third party tool, so if you are an agency you need to look at that, because otherwise Twitter is going to punish you.
Also any other sort of following, unfollowing activity made in an automatic way or with a pattern, like performed by bots and not from humans, again it's the rules of twitter now.
The good news
This whole new Twitter policy has made that lots of god and useful Twitter apps have had to "reinvent" themselves. The best example is Crowdfire, an app that has been around for years, and always giving stunning results for Twitter growth. After the new revamp, right now Crowdfire it is the most powerful app to generate organic growth on Twitter.
Actually, I truly recommend using Crowdfire everyday as an essential tool in your Twitter routine.
The huge influencial power of Twitter
Twitter new guidelines are trying to get away with epidemic bots and massive tweets coming from third party tools tweeting to multiple accounts, multiple retweets, followers and stuff like that.
Twitter is trying to clean up the platform as well as make things real, because if some people use those services to increase their followers, or their tweets, or even highjack hashtags with spam, they are going artificially create a trending topic. Also generate fake discussions specially use for controversial or even public opinion matters, like with guns controls or that kind of stuff.
A remarkable example is the controversy created about how Twitter helped Trump to win US presidential elections!
Recently Jack Dorsey, CEO of Twitter talked about the importance of the new Twitter policies for the health of the platform:
Twitter is coming up with better solutions and amazing new features like blue verification badge for everyone. Listen @jack and team explaining what they're working on!https://t.co/qcwh8kif5F
@Twitter #Periscope #Twitter

— Angie Perez B (@Angie9z) March 10, 2018
All these is great news for us, real people who do real stuff and interactions on twitter. Twitters is trying to get away of the false noise and automated engagement.
What you need to do now
What about real people who schedule tweets? Is this gonna affect us? These are the solutions:
If you are scheduling tweets the same tweet cannot go out within a 3 day period.
The services that comply with Twitter won't let you go against the new guidelines, For example I use Buffer and they have removed the option of  "rebuffer". Also if you try to tweet the exact or identical tweet they will stop you and won't let you publish that tweet.
But be careful with this because if you make a little tweak it will let you, but twitter doesn't want a small tweak. They don't want tweets that are similar to go out multiple times.
So basically, the new guidelines boils down to: if you're trying to schedule something, there's have to be a 3-day period for repeating a tweet, and you can't be doing multiple accounts to send the same tweet.
Certain kind of companies or organizations are not under these rules, like emergency services, that need to broadcast emergency tweet in critical situations.
[click_to_tweet tweet="Twitter's New Rules: What You Need To Know About Your Tweets Scheduling. #Twitter #SocialMedia #Marketing #SMM" quote="Twitter's New Rules: What You Need To Know About Your Tweets Scheduling." theme="style3″]
This new Twitter policy and changes are gonna be good to get rid of a lot of noise out there in Twitter, and just keep the real social stuff.
Conclusion
So in summary:
Scheduling is not going away! In fact if you stick to reliable scheduling services like Buffer or Hootsuite, you will be ok because these reliable and honest companies will comply.
Using apps like Crowdfire is totally essential to get an organic Twitter growth based on content curation and followers management. (But be careful with downloading bad quality apps, there are lots of them out there, and they could cause you more damage than benefit).
Literally Twitter on his new policy says: "The use of any form of automation (including scheduling) to post identical or substantially similar content, or to perform actions such as Likes or Retweets, across many accounts that have authorized your app (whether or not you created or directly control those accounts) is not permitted."
Share this image on Pinterest
Don't forget to download my FREE mini guide "Twitter Booster", with 10 tips that will help you grow your Twitter organically. CLICK HERE
Have you noticed these new changes on Twitter? Leave your comments below.
By the way, I would love to meet you on Twitter here!
If you enjoyed this post, please consider sharing it on Twitter, Pinterest, Google+ or Facebook.
Thanks for reading!
Angie xx